Nouveau Contour IQ
57118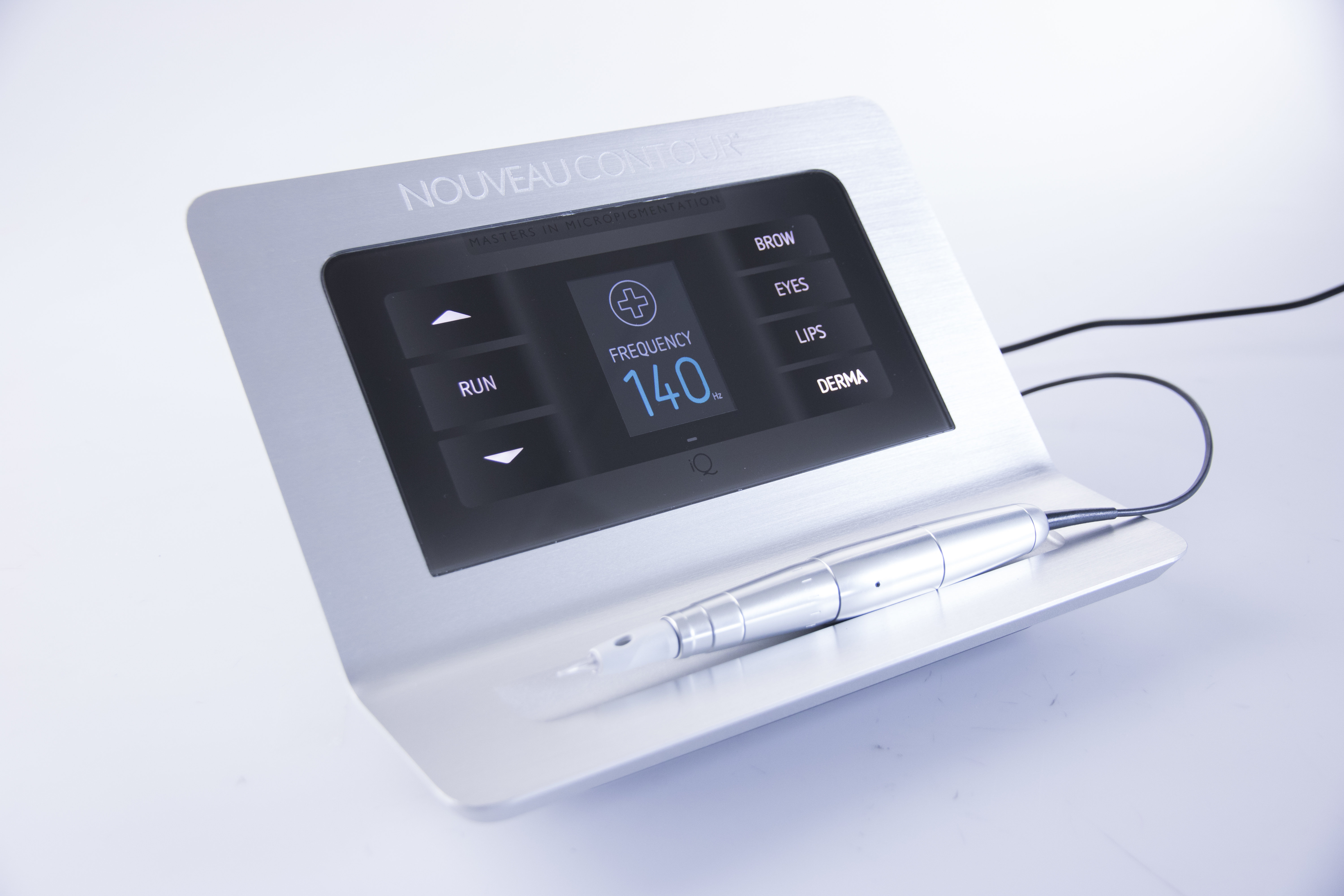 The minimalistic design is striking. The stainless steel cover and smooth touch screen are modern, hygienic and ef cient. The iQ combines proven technology with a state-of-the-art look.
With 50-150 needle insertions per second, iQ is ultra- precise. This makes iQ suitable for micropigmentation and medical applications such as scar camou age, areola reconstruction, skin re-pigmentation and
other procedures. There are four pre-programmed settings for eyebrows, eyes, lips or dermapigmentation. The iQ automatically sets the needle pressure and needle frequency. During pigmentation, the iQ handpiece constantly measures the skin resistance
and automatically adjusts the needle frequency and needle pressure for optimal and even pigmentation. The right balance ensures the best results and precise pigmentation.
The LCD touch screen display shows the selected treatment and needle speed. In addition, the iQ has a time registration so you can keep track how much time you have pigmented.